By Neo.Tax Team
5 min read
With each update, preparing your R&D credit is faster and easier.
DASHBOARD 
Introducing the Accountant Dashboard
The new centralized hub allows you to view,  manage and grow your R&D business. 

See everything you need to stay on top of R&D at a glance–credit amounts, current status, and last edit– across companies
Switch between credits quickly
PREPARATION DETAILS
Faster workflow 
Optimized for how accountants work so you can see and manage all the credit information together. Make updates quickly as you get answers from your client.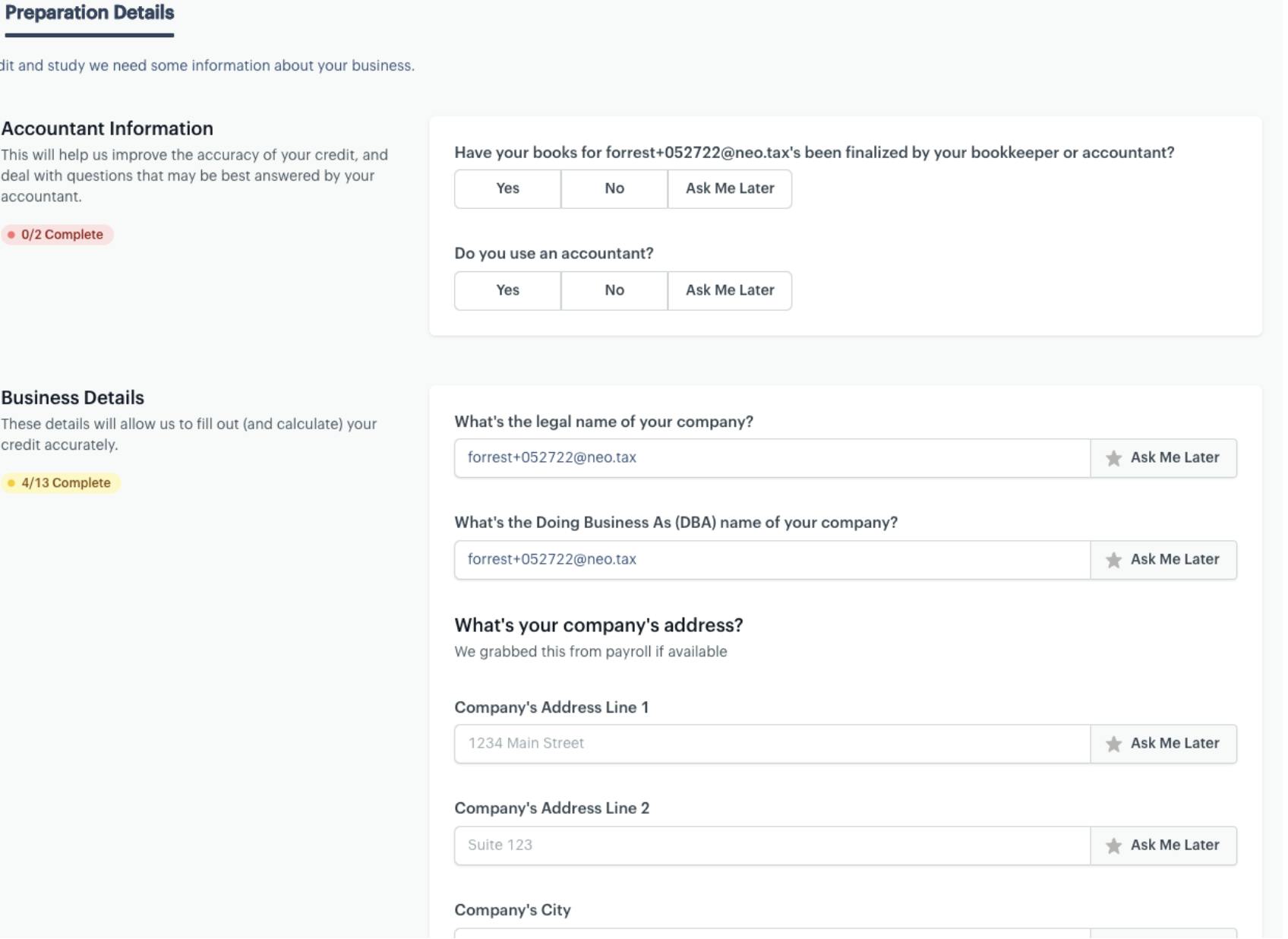 Finish credits faster with a consolidated view of the detailed questions our team needs to complete the credit and study
Manage and edit all compliance and business questions together
The flexible order allows you to fill out information as you receive it
WORKFLOW 
Manage  Expenses Across Projects
View and assign R&D activity across multiple projects in one simple view, no matter how many employees or expenses.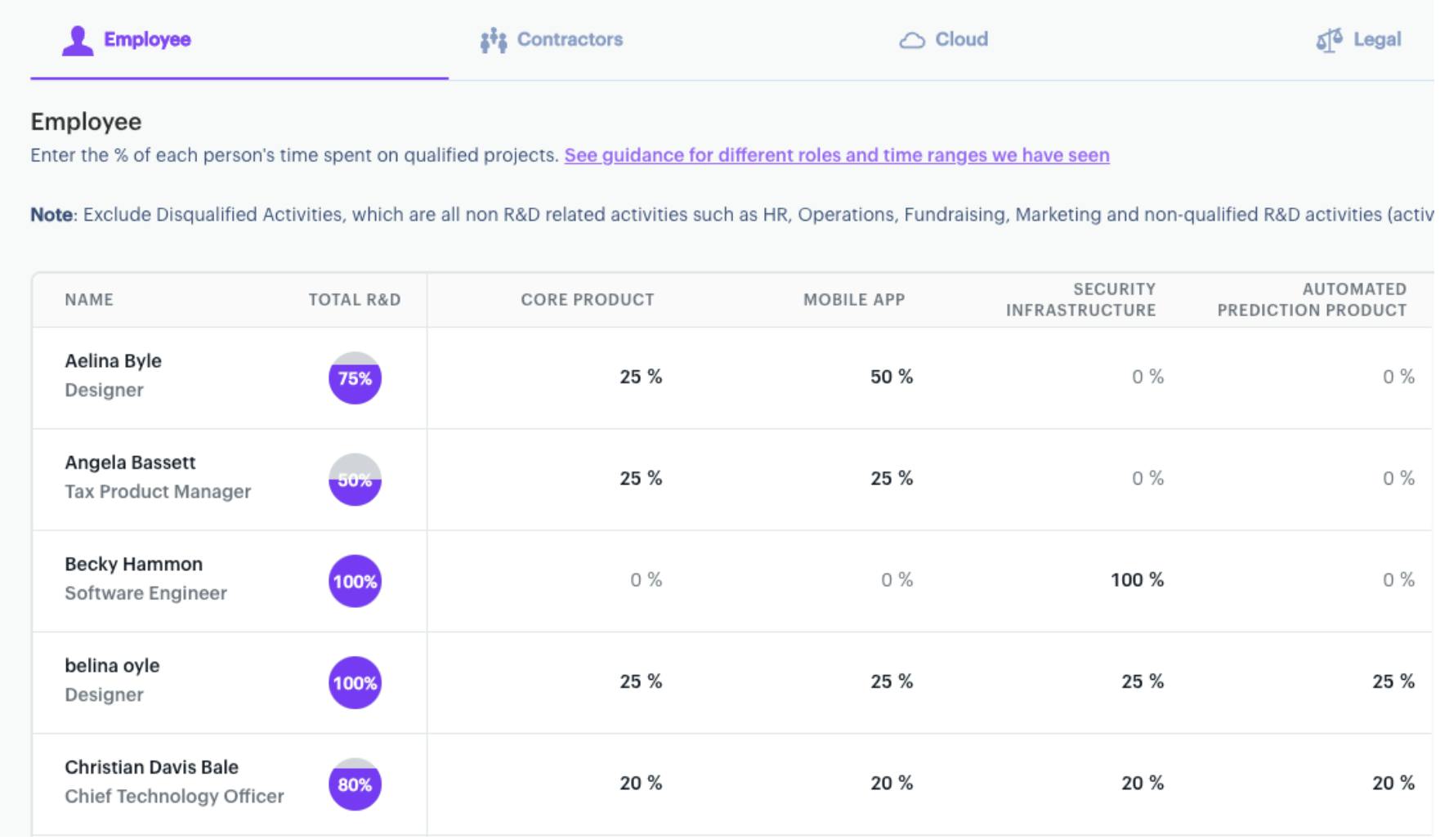 Add additional expenses or edit expense details like location or job description in one click
Show clients the table layout to help them quickly allocate R&D activity across projects
Check expert guidance on each employee role to maximize defensibility  
WORKFLOW 
Add Technical Project Details Later 
We moved the technical project descriptions later so you can do all the rest of the credit while you're still waiting on the client's technical details.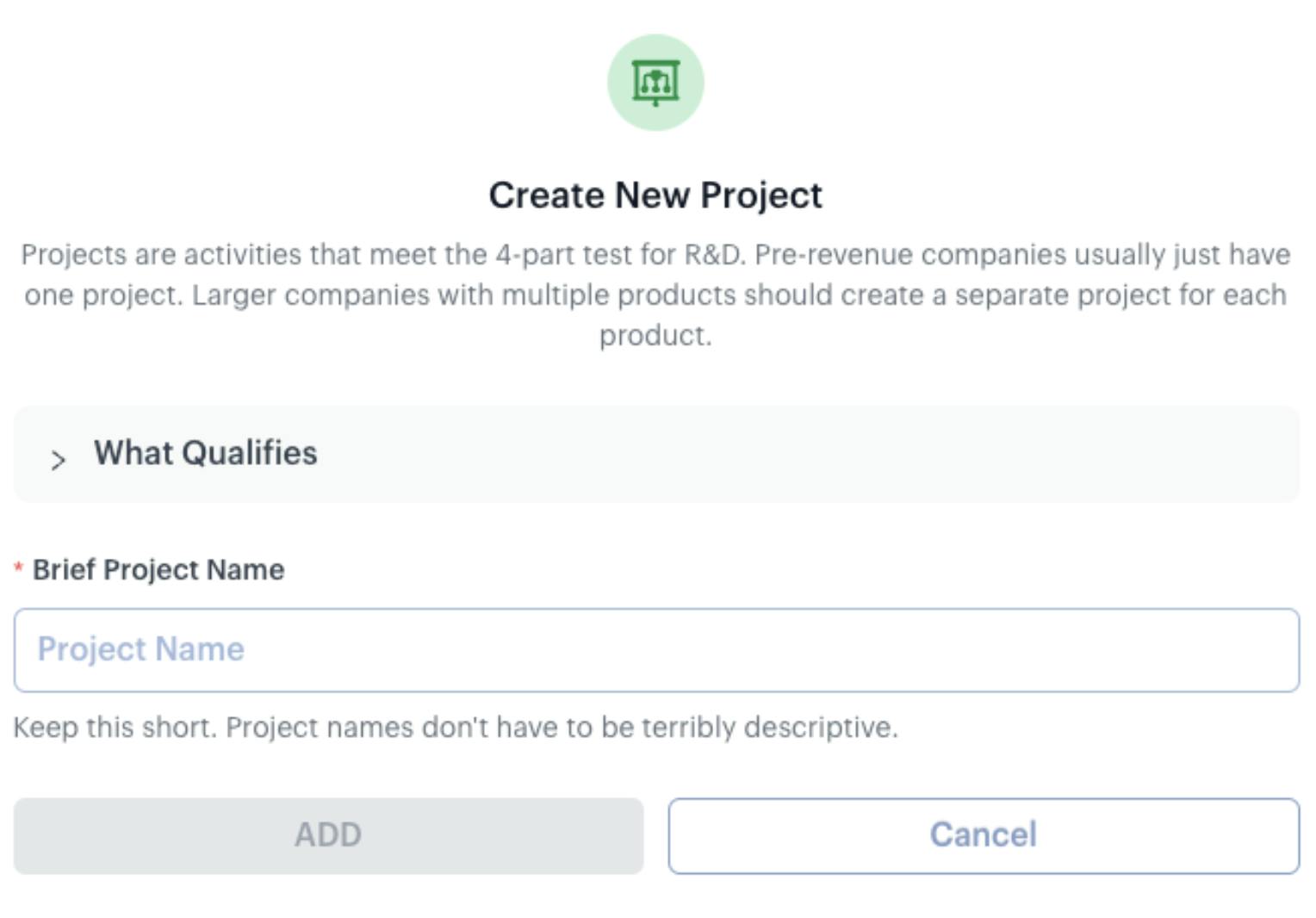 Connect payroll and allocate R&D activity even if you don't have detailed project info yet
Add in technical project details at any time
Next Month: TOP SECRET 
Stay tuned for an exciting feature that will make your life a lot easier.

Sign up for our newsletter to keep up with all the latest updates!