At neo.tax, we believe in the power of well-designed tech-powered tools to streamline the life of a founder. Our R&D Tax Credit solution was built with the belief that disruptive companies deserve the chance to be innovative (and deserve the thousands of dollars they're owed). People don't build startups to file taxes — they found them to change the world.
That's why our team at neo.tax has been so impressed by what we've seen fromAbstractOps, the startup back-office operations OS from cofounders Hari Raghavan, Adam Spector, and Bhavesh Kakadiya. The experienced founders have built a product that creates a software-based operations partner for startup founders. As any founder knows: without operations, startups fail. Their goal is to remove the headache of back-of-office/operations work so a founder can focus on what they founded the startup to do: R&D/product/sales.
Their dashboard allows a founder to manage all back-office work — including employee onboarding, investors and equity, legal and regulatory work, and vendors — in one place. The product connects with major tools like Carta, Gusto, Mercury and many other services, and can point you to the best place to file worker's comp claims, send confidentiality letters, and, of course, claim your R&D tax credits (they view neo.tax as the most accurate and most affordable option on the market!). Their goal — just like neo.tax — is simple: to turn an overly complex but valuable part of the business into a streamlined, data-driven, software-enabled, low-error product.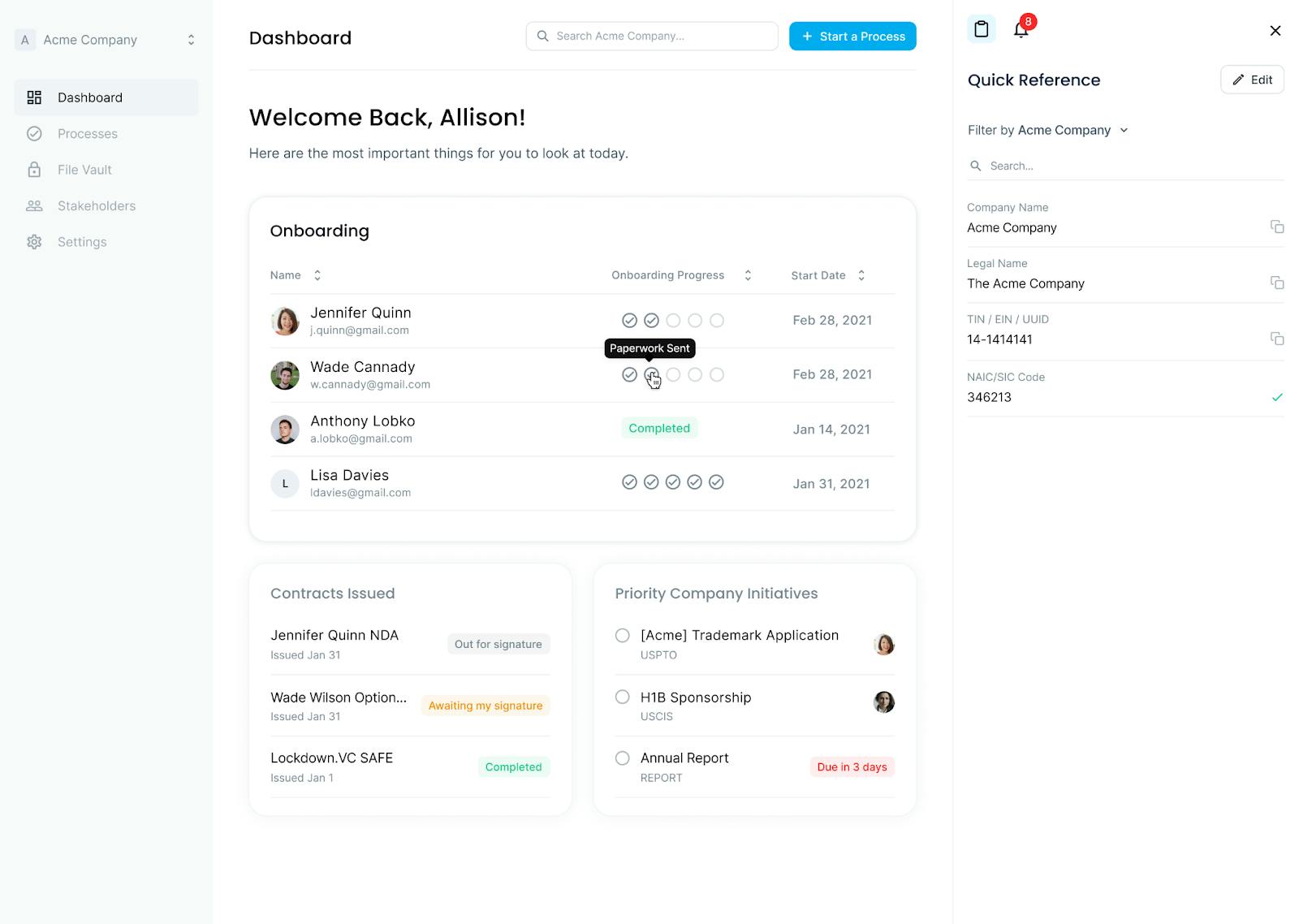 For so many startups, operations get brushed aside — not because it's not important, but because it's the kind of menial task that's easy to overlook. By the time startups grow and are ready to raise funding rounds, the lack of financial/operational hygiene often becomes a sticking point that dooms the company. Just as neo.tax has solved for R&D Credit filing, AbstactOps has solved for the back office!
What AbstractOps is building is especially attractive to our sensibility because it pairs so perfectly with our vision at neo.tax. We believe that founders are the fuel for innovation in this country. We think the best ideas come from inspired thinkers and our goal is to make sure they get the money they're owed to bring that innovation to life. AbstractOps believes the same — their back-office solve is specifically built so that operations will no longer be the timesuck or hurdle that keeps a startup from becoming an innovative company. That's something we can get behind at neo.tax.
We've used technology to turn a previously annoying and difficult task into a simple process; AbstractOps has done the same for onboarding and so many other aspects of the back-office operations. That's why neo.tax recommends AbstractOps.